Contemporary Screwless Sockets & Switches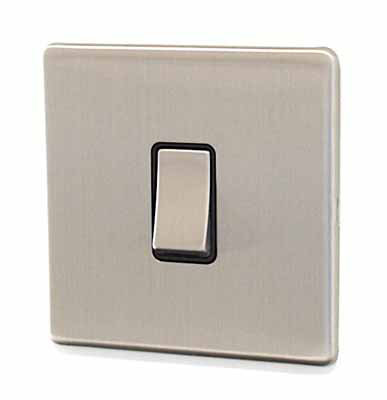 Click on a finish below to see the full range of sockets and switches available in that finish with prices.
Contemporary Screwless is the latest addition within our Screwless range. This is fantastic value and is one of our most discreet ranges of semi-flat plate or semi-raised sockets and switches. Contemporary Screwless is available with a Twin Socket that includes USBs and is sure to be one of our most popular ranges.
Finished in the following two finishes, Contemporary Screwless is one of our most modern plates – Brushed Chrome with Black Trim and Polished Chrome with White Trim.
Contemporary Screwless differs from most other ranges we offer in that you see no fixing screws once the plates are fixed to the wall. With the introduction of concealed fixing screws you have a clear uninterrupted view of the switch or socket plate. Less is definitely more!
We have supplied these switches and sockets to almost every type of interior design project you can think of from the Finest Hotels, Listed Buildings, Modern Loft Apartments to Barn Conversions and smart Office Complexes.
This range includes the highest quality electrical switches on the market today and these switches come with a 15 year guarantee against mechanical and electrical failure to give you the confidence that these switches will last the test of time.
If you need a top quality product with subtle clean lines and an unobtrusively designed plate, the Contemporary Screwless range of Electrical Accessories is the range for you.
As you will see we offer a comprehensive range of products in each range for you to choose from, however should you require an item not shown or a bespoke item, please check availability by giving us a call on 01926 289 289.